Cold-emailing can be difficult. Finding the perfect words that will ensure investors open your email is not easy. And we have all been there, struggling to increase our open rates.
But it doesn't have to be this way. Read on to know the perfect way of how-to cold email investors.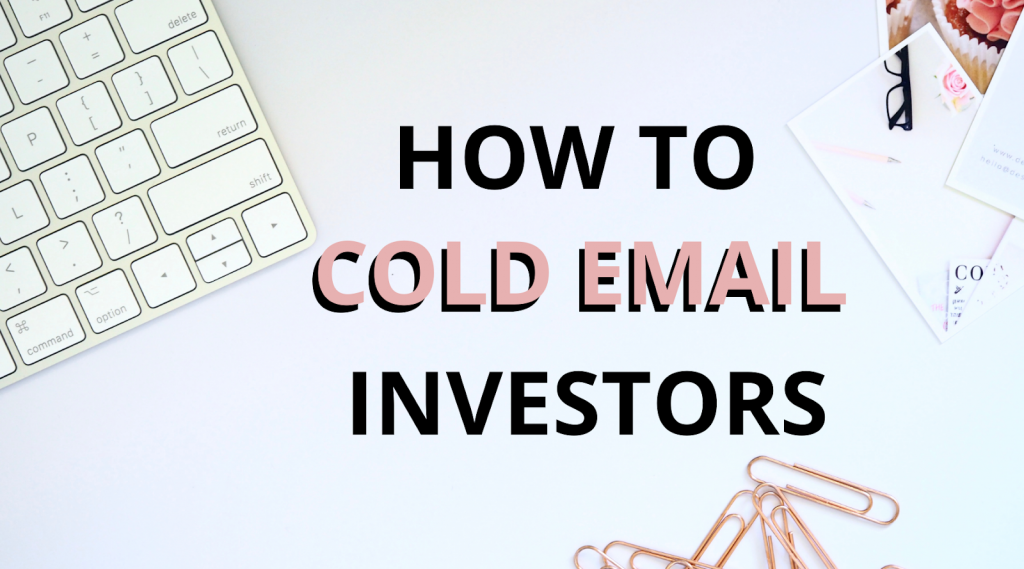 According to MailChimp, the industry average email open rate is 21.33%. Now the odds may not be in your favor but choosing the right technique can help increase these numbers.
To be able to grab the attention of investors you have to know them first. This will require you to do thorough research. Find out what industries the investors have invested in earlier?
What are their areas of interest? Is there any pattern in their investment activities? This research will ensure there's a fit between the investor's interest and your company.
Search Active-Investors Across The World At One Place and Get Funding For Your Startup Today.
Mention the name of the investor, any investment they have made. Let them know you took your time to get to know them and their work.
Personalization helps to make sure the investors know you did not just roll out emails in bulk but put some time into research.
A subject line that stands out

–
Whether the investors decide to invest in your venture or not is an issue for a later time. The immediate concern for you should be to get them to open your email. This is possible if you have a great subject line and it can make them stop scrolling.
Maintain interest inside the mail as well

–
Let's suppose you have a very interesting subject line, which has made the investor open your mail. But if you can't maintain that interest inside the mail as well, you will lose him/her.
You should focus on keeping the text to a minimum and make it interesting. Convey the problem you are trying to solve with the solution your business provides.
Mention the problem statement and your solution

–
It is really important to talk about the problem that you are trying to solve. And also, how is your product/service solving that problem. Keep it short but get your point across.
Why should they consider you

? –
Now that you have their interest you must tell them why they should consider your business to invest in. Make sure to mention any feature in publications, magazines, journals, or any awards.
You can also give them statistics or research-based snippets of information that are favorable for your business. You could even attach your pitch deck to the mail, this will provide them with any extra information they might need.
Through it, all remember these investors are busy people and will not spend their precious minutes on your email. That's why your content needs to be short and specific so that they can get through it fast.
Your email should lead to more conversations. Ending your email with a simple message asking them if you could connect later is a must. Take the onus of setting up this call or visit on yourself.
Template to send a cold email to investors 
For your reference, you can take inspiration from a template of a cold email attached here.
Conclusion 
Cold emailing investors might seem like too much work without any results. But trust us, with enough practice and following the right technique, this could be a game-changer for you. 
Getting investments for your business can be difficult. However, you don't need to do it alone.
With AI Based Assessment Tool, Mitigate Your Risk And Test Your Startup Investability Score Now