The seed funding pitch deck has a distinct template for how founders should lay out their stories through slides. The primary objective here is that founders should aim to be coherent and succinct.
This is not the appropriate place to compose a monograph on your market or worldview. So, there is not very much significant aspect to explore for most seed-stage businesses.
When you are convinced about your big idea and ascertain the business idea feasibility, the next step is Pitch Deck. In other words, it's essential to understand how Investors assess your pitch deck.
However, when founders make believe that there is, their narratives get confounded, and the investors get lost. Therefore. concentrate on narrative; the rest is commentary.
GUIDE TO THE PERFECT DECK
First comes the title or the introduction page. It has the name of your company in the middle accompanied by your tagline underneath.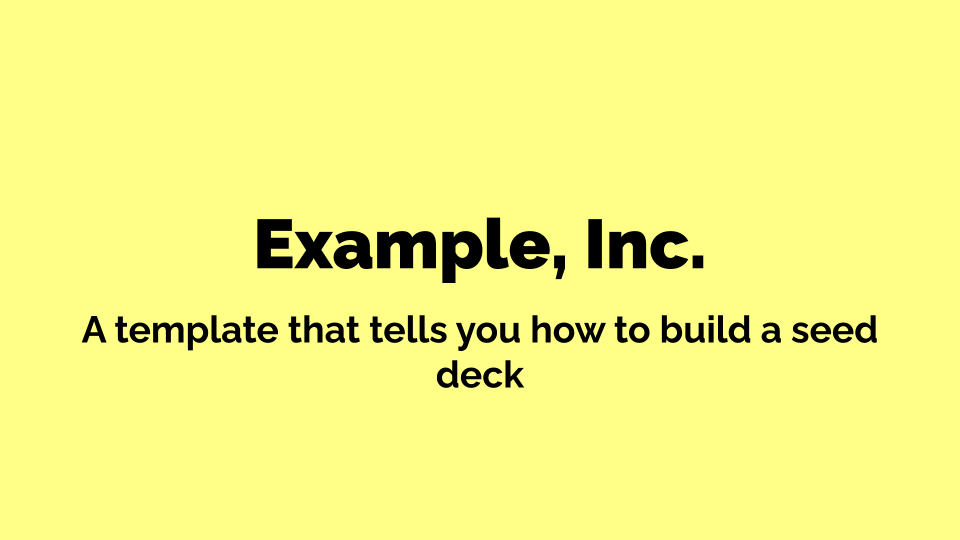 This is the only place in the deck where you may have a single slide for what you need to show. Consider any of the other slides in this deck as the first slide of a set. If you can keep the set to less than one, that is excellent.
But if you need more, that is fine too. Avoid any set where the slides are more than three. Seed decks are supposed to be concise.
This is where you explicitly communicate the problem. Specifications of how this problem affects real-world people or businesses are beneficial.
After stating the problem, it is time to highlight its solution. Precisely describe what you do, without making it too wordy. Elucidate on the tangible benefits you furnish.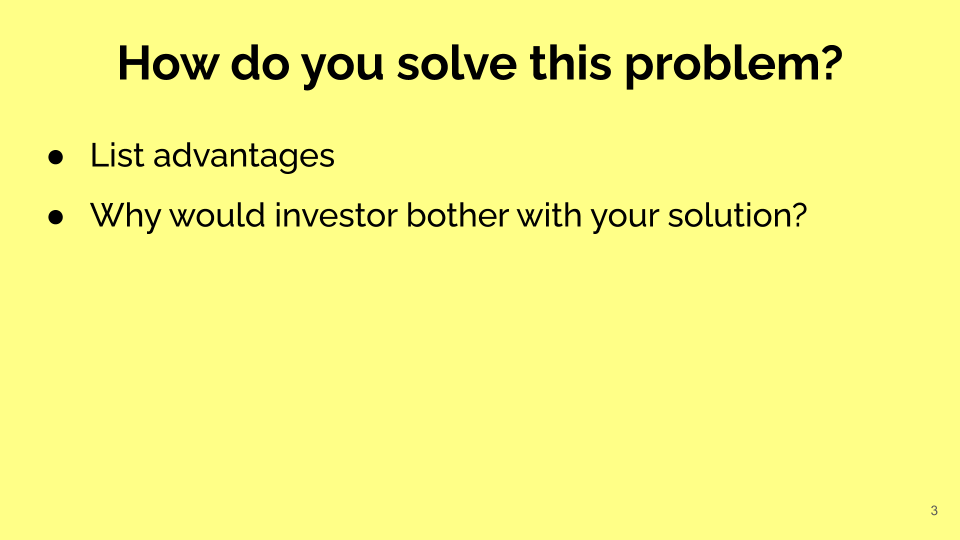 In case you have traction, flaunt it. Clearly emphasize the significance of the numbers. So, it is improbable that your trajectory will be smooth at the seed stage. But that is understandable.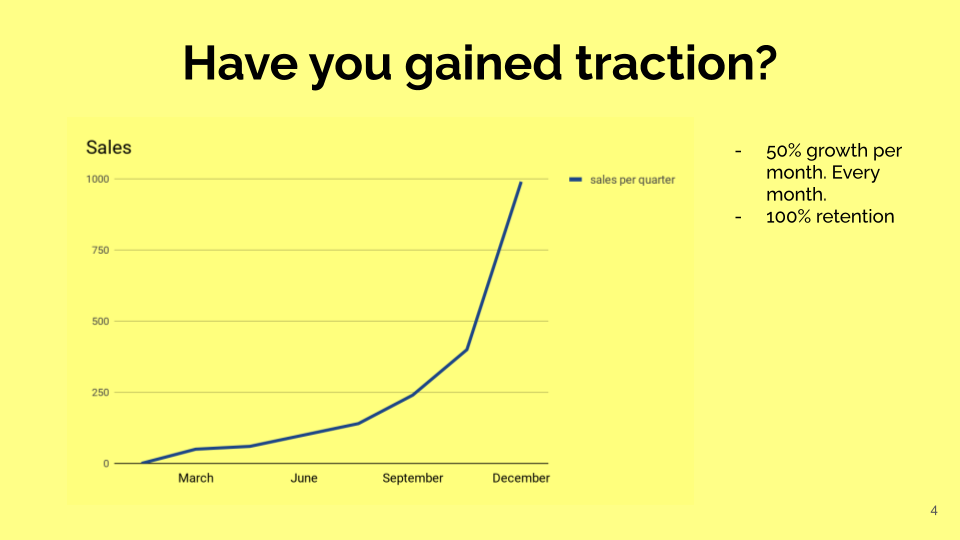 If you have some great statistics to add, context will make it better. It is all right to add more metrics if you have some.
Tell the investor what sets you apart. How will you make this work? What are your insights?  This might require more than one slide. So, this is the most important part of the seed funding pitch deck.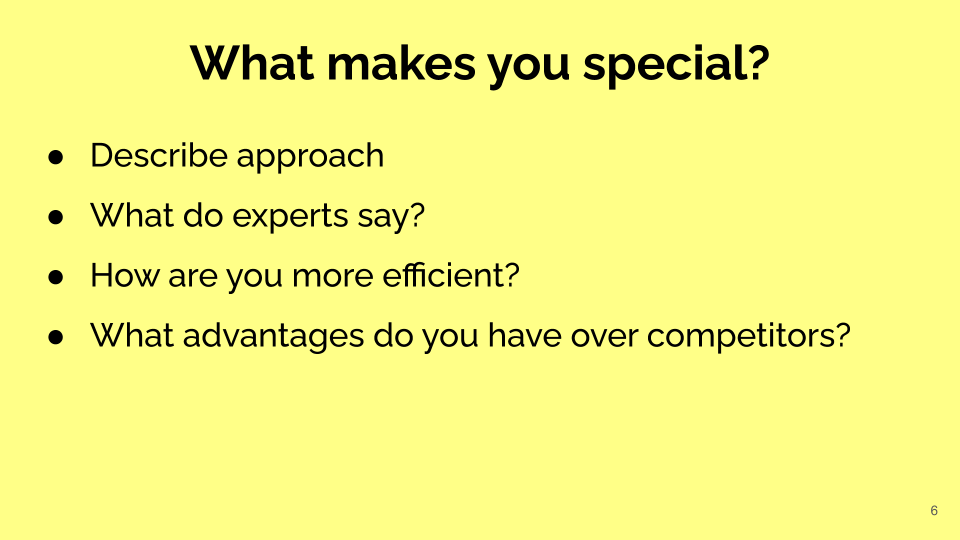 Your business model is vital. Maybe you have not figured out all the details yet, but you should have a clear plan. Hence, lay it out. Add slides if you need to dive deeper.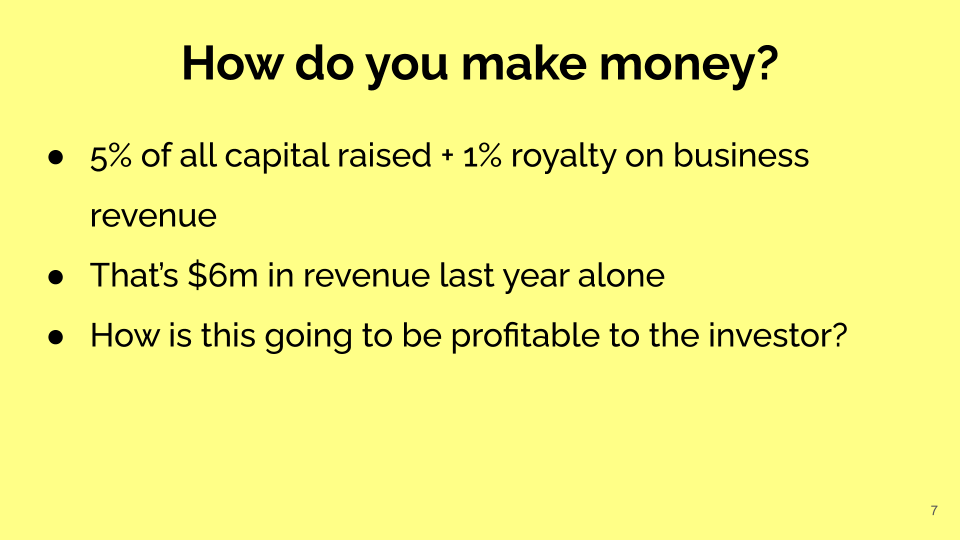 What's the market here? Is it going to be big? Will you make it big? How much money are you going to make off this thing? Convince the investor that they're going to make lots of money with you.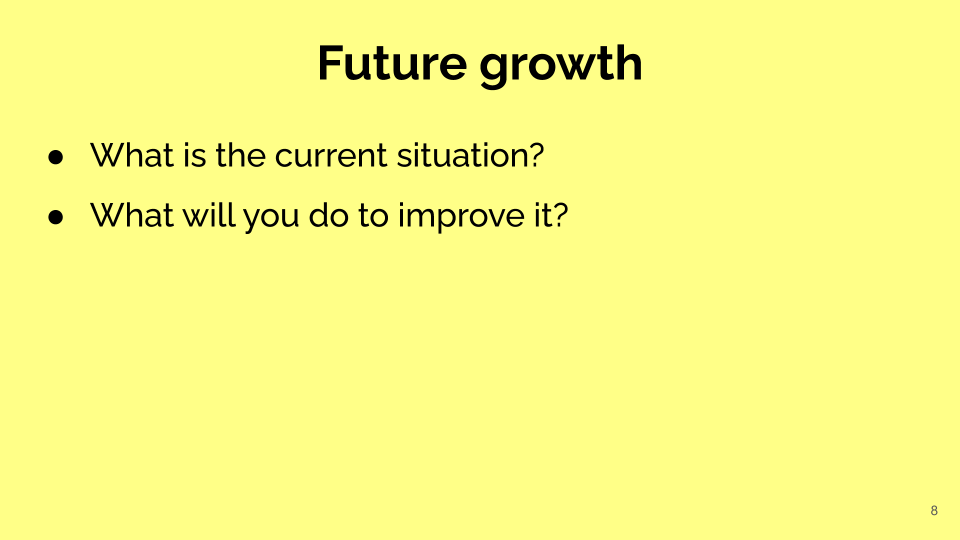 The team is also essential at the seed. Acknowledge why your team is unusually befitted to solve this problem. Make it about founders. Hence, mentioning your advisors might be a little irrelevant here.
Tell the investor how much money you need, and what it gets you. Therefore, if you can layout where you'll be inside of a year, which should make you Series A ready, that's powerful.
Leave room for doubts, but use an appendix as a way to exhibit that you both contemplated those questions and have reliable answers with supporting data.
Let the audience test their perception of the problem and the solution you have formulated. So, questions allow them to talk themselves into your perspective and give you a chance to show the prowess of the subject.
After that, close the presentation with your contact information, URL of the website, e-mail address, and more.
DOs
Put only a single idea on each slide. Simplicity will get your point across easily. Make your slides obvious so that they are understood at a glimpse. Moreover, ensure you have a large enough font size.
Make your font bold and simple. Above all, simplicity is the soul of the seed funding pitch deck.
Tell your audience a story they want to hear. Your pitch should have the attention of your audience. Emphasise your central idea and then build a capturing tale around it.
Imagine you had exactly 20 words to convince your investors. What would you say?
For instance, try it; like this: "Feastlings is a luxury restaurant chain in Chicago. With 10 thousand clients in a month, we are ready for growth."
In conclusion, now you have their ear. Therefore, from here you can elaborate on your plans.
DON'Ts
Pitching like a commercial
This deck is for convincing investors, not a commercial for your clients. Focus on persuading investors. Hence, make them realize that your idea will bring them lots of money.
Treating deck as the script
Do not read from your presentation. People can read on their own. Your deck is just an accessory to the pitch you are delivering. So, slides should focus on an idea while you elaborate on it.
Attract Perfect Investors To Your Business, Get In Touch With Our Experts And Make Effective Pitch Decks