Most people may think that retirement is an opportunity for a person to relax, enjoy life, and focus on family. 
However, if you're a busybody, it's a fantastic idea to continue earning on the side while you enjoy your remaining years as a retiree. It's possible if you have the right mindset and an enthusiastic attitude. Bear in mind that there are things you should know before you embark on this exciting endeavor. 
So, here are ten tips for starting a business in retirement that you should keep abreast of:
Don't Put All Of Your Eggs In One Proverbial Basket
It's not a good idea to gamble all your retirement money for a single startup business, even if you think it's going to be a profitable venture. If you invest all your money and your business fails, you could lose everything. Thus, it's always a wise step to use only a small portion of your savings for your budding company.
You can also put the rest of your savings into investments such as stocks, bonds, and even precious metals. But of course, you'll have to perform due diligence before investing. For example, if you're interested in putting money in a gold individual retirement account (IRA), you may check out American Hartford Gold Review and other similar sources to gain more information on the subject matter. 
Make Sure A Business Idea Translates To A Sound Game Plan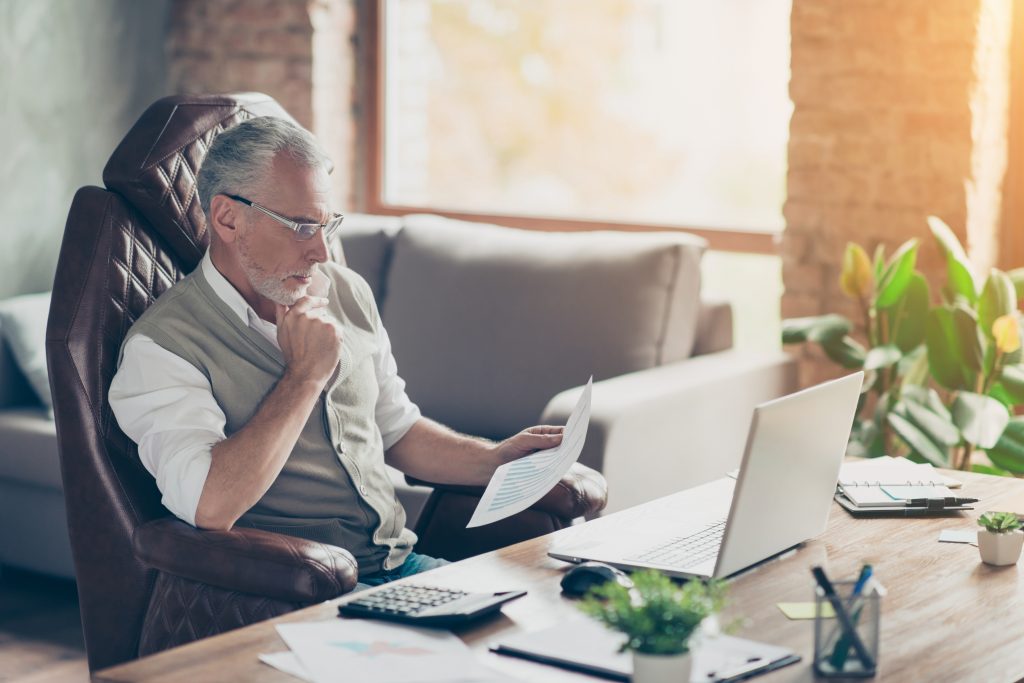 Coming up with a great idea is said to be the easy part when starting a business. The real challenge begins in determining if that idea can turn into a viable earning machine. 
Hence, you must ensure that your business concept solves people's problems, plus you also need to create a sound game plan to follow through. Don't ever start a company, even a small one, without a blueprint to guide you. 
If you have no idea how to make one, there are many books and articles online to educate you in crafting a sound and dependable business plan that you can read. 
Embrace New Technology
For your startup to succeed, you need to stay abreast of all of the changes in modern-day technology. Many applications, platforms, and other tools could help market your products or services, make repetitive administrative tasks more efficient, and automate a lot of office responsibilities. 
In the event that you're not tech-savvy, take time to attend online classes or ask the young techies in your family to teach you. Don't stop learning because technology is constantly evolving and improving. Riding the waves of technological advancement can bring success to your budding firm. 
Capitalize On Your Experience And Connections
One of the ways to succeed as a post-retirement entrepreneur is to take advantage of your years of experience and long-time relationships with former colleagues and business acquaintances. 
For example, suppose you've worked as a pastry chef in a hotel for several decades. In that case, you probably have the credibility and expertise to open a food service specializing in cakes and other baked goods. Further, you can bank on your reputation as a seasoned food professional to market your products to your target audience. 
Also, connecting with suppliers and other third-party partners that you may have worked with before can provide you exclusive access to several business perks like wholesale prices on stocks and the like. 
Plan For An Exit Strategy
Not everyone starting a business may be interested in planning an exit strategy early on. 
Nonetheless, having such a plan may be a good idea because you're launching a startup after retirement and you may not want to stay hands-on in running it for the years to follow. Thus, you should know your options in case the time comes when you want to sell your company or leave it to your loved ones in the future. 
Another reason why you should have an exit plan at hand is to help guide you when to pull the plug and step back to enjoy the remainder of your retired life. 
Be Open To Entering Partnerships
It's not surprising that you're starting a business because you enjoy flexibility and independence. Yet since you're setting up shop post-retirement, you shouldn't say no to partnerships automatically. You may want to pool funds with friends or family members to lessen the financial risks you're going to take on. 
If money is never an issue, you may want to partner with a younger entrepreneur who has the time and energy to help you manage your fledgling business venture. Many young people would be willing to build a business with you and even invest funds for they believe that you have the know-how and years of experience under your belt from which they can learn so much.
Go Ahead And Seek Help
Despite decades of work experience in your arsenal, it doesn't necessarily mean you have all that it takes to maintain a thriving business. If you're a neophyte when it comes to entrepreneurship, don't be afraid to seek help. 
Although the Internet is rife with articles, guides, and information about starting almost any type of business, you may also want to seek assistance from government-initiated programs geared towards helping entrepreneurs.
There are also paid coaching programs on the web wherein seasoned business people can walk you through the whole process of building an enterprise from the ground up. 
Connect With Other Entrepreneurs
For your business to thrive, you require customers. Advertisements and other marketing strategies, both offline and online, are vital in attracting customers. Better yet, connecting with other entrepreneurs in local business groups or trade associations could also help spread the word about your startup through word of mouth and referrals. 
Besides, you may even meet an experienced business mentor who'd be willing to help and guide you, especially when you face complex business problems such as logistics woes and others. 
Be Aware Of Your Weaknesses
Aside from knowing what your expertise is and capitalizing on your experience, another essential tip to remember is to pinpoint your weaknesses. Running a business is a challenging endeavor that covers many different aspects. So, acknowledge your shortfalls and turn them into strengths to help you run your company. 
For instance, some small store owners may be experts at sourcing materials or even marketing their products, but many may struggle with costing or taxation. In this case, it's easy to hire an accountant or find someone from your business circle, friends, or family members to help you in such aspects of enterprise management. 
Temper Your Expectations
Being optimistic and believing that your business will succeed is essential for all entrepreneurs. But you may want to manage your expectations even if you came up with an exciting new product or unique service or you think that everything would run smoothly. 
Accept that your new business venture could be a roller coaster ride with many dips and highs. Embrace every moment and don't hinder the opportunity to learn in every business situation you'll get involved in. 
The Bottom Line
Opening a business post-retirement may be an excellent endeavor to embark on, especially if you still consider yourself physically, emotionally, and mentally capable. Thus, if you don't have any business experience, you need all the help that you can get to succeed in this highly stressful but rewarding world of entrepreneurship.