In this creative world everyone has an impressive idea that could take the business world by storm. But turning a business idea without a business plan into an actual business is a different ballgame right?
Since decades, we have seen that when you approach with a business idea without a business plan and no one will entertain you. It's like shooting an arrow in the dark.
Even your friends and family, or the angel investors would run away and not take you seriously. Having a plan will help you gauge the feasibility of your Business Idea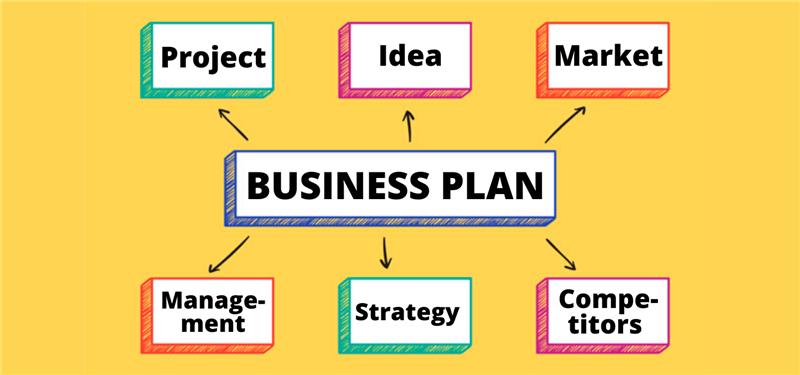 There is a simple motto in Business – Where there is a Plan, there is a way
Every entrepreneur and startup company needs a plan. Before deciding its outline and how to create it, there are some critical questions to answer and factors to understand.
You may think you're ready to launch a startup. That's great news, and you should be excited about it. But what is the first step?
Knowing how to create a good business plan guides you through each stage  managing your entire business and understands different aspects of it. Business plan acts as a roadmap for how to structure, run, and grow your new business.
The perks of a good business plan is that it can help you get funding or bring on new business partners. Investors also feel confident they see a return on their investment with  facts and figures.
Your business plan is simply a tool you use to convince people who might work with you  or invest in your company.
Sometimes with great timing, solid business foundation, entrepreneurial drive, a little luck , some founders build a business without creating even an informal business plan. Don't be one of them because the odds of these entrepreneurs failing are greater.
But does a business plan make startup successful? Absolutely not. But with great planning and preparation it does make a difference between success and failure right?
Search Active-Investors Across The World At One Place and Get Funding For Your Startup Today.
When it comes to your entrepreneurial dreams you should do everything possible to set the stage for success.
Writing a business plan takes you to every step of starting your company so you can better prepare and handle any challenges that will come afterwards.
Different companies require different types of business plan; it depends on your financial model, your revenue structure and many more factors.
Therefore before you start seeking legal advice, renting office space, forming an LLC or meeting investors you need to put your thoughts on paper and create an outstanding unmatched business plan.
This is with each line so appealing that investors are keen to know when the date of investment is.
Types of Business plan:
Traditional business plan
This type of plan is very detailed, takes more time to write, and is comprehensive. Lenders and investors commonly request this plan.
Lean startup plan
This type of plan is high-level focus, fast to write, and contains key elements only. Some lenders and investors may ask for more information.
Business plan examples you must read before you create your own:
Here are four real life business plan examples which will get you prepare to make your next business plan.
While you may use your business plan to attract investors, partners, suppliers, etc… Always remember you are here to make a change, the goal of your business plan is to convince you that your idea makes sense.
Remember it's your idea, you time, your money, and ultimately your effort which on the line. 
A Simple yet effective business plan Format:
 In this complex business world you will get thousands of Business plan outlines. Get one of the simplest and most effective business plan outline which is easy to create and exactly what investors need when he is reading a Business Plan.
The formats are many, so it is imperative that you choose the right ones, pertinent to your idea. You must look for the right examples of business Plan to gain an understanding.
A good Business Plan Template will help you get clarity on your corporate strategy.
 Creating a business plan can:
Help you discover any weaknesses in your business idea so you can address them before you open for business.
Identify business opportunities you may not have considered and plan how to take advantage of them.
Analyze the market and competition to strengthen your idea.
Give you a chance to plan strategies for dealing with potential challenges so they don't derail your startup.
Convince potential partners, customers and key employees that you're serious about your idea and persuade them to work with you.
Force you to calculate when your business will make a profit and how much money you need to reach that point, so you can be prepared with adequate startup capital.
Determine your target market and how to reach them.
Writing a Business Plan is as important as drinking water to live:
Have an exquisite idea in mind that will change millions of life? Let's write a business plan then.
Important here is to break your idea into different parts. Let's focus on writing a business plan: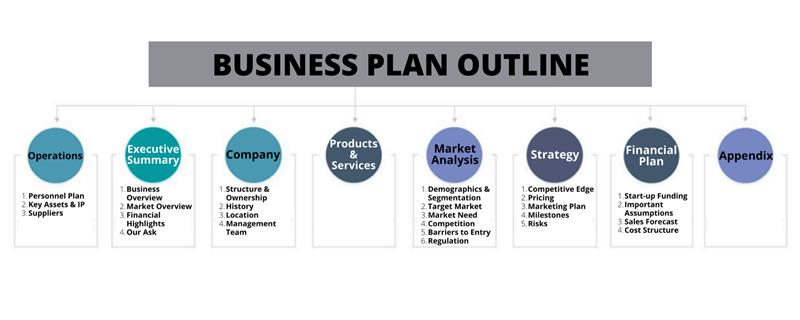 Have an appealing executive summary:
This section will explain what your business does, where you want to take your business in next 3-5 years and why you'll be successful.
Keep this section short and not more than 1 page because you still have plenty of time to get into the details later. At this point it's important to show readers what they're getting into and why need to consider this Business plan over other business plans.
Add Company overview:
Although this step kind of sound similar to executive summary, the company overview gives a bird view of your business and what you do. It is also necessary to answer questions like:
What does your business do?
Where do you fit in? (Industry and marketplace of your business)
What is the legal structure of your business? (S-Corp or C-Corp, or LLC)
This section should also not be explained in detail. Make sure that this company overview gives a quick—but catchy—pitch about what you do, who you serve, and why you'll be able to serve them.
The point here is to keep the reader interested and keen to know more.
Perform your Market Analysis:
The purpose of the market analysis is to make investors confident about you and the business owner have an in-depth understanding of your industry, market, and competitors.
To show this understanding, your market analysis should include the following sections:
Industry description:
The reader must get look into your industry. Show how big it is, how it is growing rapidly compared to past and how are industry leaders predicting it will grow in the future also important trends and characteristics and skillsets. List out the top league players in your industry.
Target market overview:
Here provide insights and solution about your target market. Some important questions to consider are:
How big your target market is?
Who are the customers in your target market, and what are their needs?
Who is currently trying to serve those needs?
Where is your target market located?
What's the key demographic you're serving?
Therefore by conduction market research you can also give the best estimate of how you should be pricing your product/service.
Additionally also include barriers to enter the market and competitors research. Considering so much of data, research, and amount of information involved in this section, this section may take the longest.
However this section is very crucial to your overall business plan, therefore it is important to make sure it contains all the necessary details.
This is because a well-researched plan will show readers that you're knowledgeable and have done homework about your target market and your business.
Define your business organization:
This section shows your organization's expertise in your business domain.It explains who does what in your business and background of staff.
Organization structure, Ownership structure also needs to be added in this section to show who is owner of company, and different stakeholders who are involved in the company.
Also show background of entire staff right from top management this will highlight what your team will be bringing on table in terms of experience.
Core service of business:
This section will have complete description of your product/service. Therefore make sure you highlight your product/service in such a way that it is  different from the competitors.
Also if you rely on different vendors/manufacturers who will be providing you product/service it's important to add in business plan.
Sales and Marketing plan:
Till now you have given crucial information of your product/service and what you will be offering to market. But now let's see how you will offer.
Positioning:
The first step is to show how you are going to showcase your product or  position it? Because the way you position your brand will eventually determines how customers find and interact with you. So mentioned in business plan whether:
Are you a free service?
Does your service guarantee quality? If yes what is duration?
This explains your positioning in the market.
Promotion:
Explain how you are going to reach your customer. By which medium and process, so explain if currently you have any plans for packaging the product and how will you advertise the product.
Advertising can be done through offline or online medium. Depending on your product find out the most useful channel for advertising your product.
Sales:
Explain sales plan and if possible explain sales procedure you will be using. Showing the expertise of Sales will make investor know your experience because Sales makes you profit and sales gets you going. Sales is the fuel if business journey.
Although you might not know exactly how your sales and marketing will turn or which channels will be most successful, nevertheless you should give a clear and concise overview of how you plan on selling your product.
This is because preparation shows that you are well aware of future and shows your confidence.
Financial Plan and Projections:
Consider this is most important part of the entire document. With this step you'll detail your financial plan & projections, depending upon current state of your finances and mapping where you will be need of finances.
Financial projections are either supported by  past data, or determined by research and analysis on the industry and top competitors.
You need to include these essential documents:
Statements of projected income
Capital expenditure budgets
The last part of financial plan should include whether you need any funding right now or in future.
It's important to mention whether you plan to get funding through equity financing with angel investors or venture capital firms, or through debt financing with small business loans.
This information of financial plan will get idea to investor about how his financial contribution makes impact on business and ultimately his ROI.
Appendix:
Although the appendix will be at the very end of your business plan, it will have all the supporting information you didn't include in your document.
Like if have any additional data points, charts, footnotes, or further explanations that are essential to creating a complete plan. You can also add any contracts, legal documents, permits, and product pictures which is not included elsewhere.
Appendix begins with a table of contents that breaks entire section of your business plan, followed by the supporting information to each section.
Small Business Plans Explained
In it's simplest form, a business plan is a document that outlines the basics about your business, products, and services; the market you are targeting; the goals you have for your business; and how you will achieve those goals.
A business plan is one of several important plans you should have when you are starting a business, the others being a marketing plan and a financial plan.
Your business plan should pull all three of these plans together, incorporating elements of your marketing plan and your financial plan into a comprehensive document.
Think of your business plan as a map or blueprint that will guide your business from the start-up phase through establishment and eventually business growth.
Why You Really Do Need a Business Plan
Reasons for having a Business Plan vary by the type of business you are starting and your intention to use it. But the common thread for all businesses is that a business plan Outline is necessary.
After all, how can you get your business launched and thriving without any type of written plan to help you?
Some of the reasons you need a small business plan that may apply to you include:
It is essential when you  apply for a bank loan, pitch your business to investors, or bring in  business partners.
You won't truly be able to qualify your business idea without understanding your target market, researching the competition, and conducting a feasibility analysis — all parts of a business plan outline.
A good small business plan not only outlines where you are and where you want to be, but also helps you identify the specific actions you need to take to get there.
A business plan can provide essential background information and Business strategy. It showcases culture to employees, including managers and staff, as your business grows.
The financial section of your business plan can be the basis of your business budget. It is a useful tool for managing cash flow on a monthly basis.
So, you know you need a business plan. The next question to consider is what type of plan is the best fit for your small business.
Conclusion:
A business plan still plays a critical role in launching a profitable and sustainable venture today. New data shows us that the best time to complete a robust plan may now come later in the journey than it used to.
It is much more important to get started, test and secure funding first.When it comes to business plan outline, there are now more templates and streamlined formats available to meet today's needs to accommodate faster moving, leaner startups.
Just don't let this part of the process slow you down. No matter how you do it, make sure to have someone with experience review it for you.
Take a look at Alcor's free reports on Venture Capital funding analysis. So, get your business assessed on our high-end AI platform to get maximum results and funding from our global investors