Are you struggling to find out how to create an online course? Believe me, I have been helping entrepreneurs build their online courses from scratch. 
Creating an online course is gaining traction for the past 5 years. 
The biggest reason I have observed is that online presence helps you in building and marking your expertise with credibility in that field. 
Therefore, I have created this detailed guide summarizing my whole experience by providing you with only a stop solution.
Some insights on Creating an Online Course
So, how much time period does it take to create an online course? Well,

it depends on the criteria of how much material you have that is ready-made. 
If you have PDFs and videos stored and want to upload content, create some quizzes, a certificate, and a landing page. 
Then the question is how much money can you earn selling online courses?

Launching an online course will bring you passive income or a significant new source of capital. The question is, who's pocketing all that money?
A big portion is going to the course creators. It's going to take some work. Because there's no such thing as 100% "passive" income.
Also, how much money does it cost to create an online course?

Again counting on whether you've created the media you'll use, the course creation may cost from zero (except the training platform charges) to thousands of dollars.
Steps on how to create an online course
Are you wondering how to create an online course? Let's walk through some steps and gain insight into it.
Pick the Course Topic
Let's get specific:
You can create a course into a niche of your expertise. Or you can think about how to create an online course for free related to the topic that you're just learning. And then implement it.
But how do you choose a specific idea? And how do you make sure your idea is PROFITABLE? You don't want to spend time creating a course and then find out later no one wants to take it…
This is the most important mistake new course creators make. They create a course, but they don't make sure students want to learn about the specific topic they chose. No wonder they struggle to attract students!
In short, if you're keen on your topic, you're good at your topic and you've got experience (formal or life) in it, then you've got a subject which will work for you.
Research the subject
Let your creativity roam free. Brainstorm all the subtopics you'd wish to include within the course. Write everything down on a piece of paper.
You may already be an expert. But there is always something new out there. Looking into what people are talking about online, teaching, and asking (potential competitors) about your subject is essential.
Doing this will assist you to update your brainstorming ideas and include new subtopics, find new literature, and external links to feature to your course.
Plan the Course Outline
Now, After your search, you probably have many ideas about what subtopics you can include in your first online course.
Therefore, break down those evaluated ideas even more. Then, divide them thematically. Put all the topics in a systematic order and make a list. You can follow, for example, this course template:
Topical Course Outline Template
(Course subject)
– Main topic 1
1st Subtopic 
2nd Subtopic 
3rd Subtopic 
Remember, What is most important is to know what exactly you want to teach and the impact you want to create.
Writing Goals and Objectives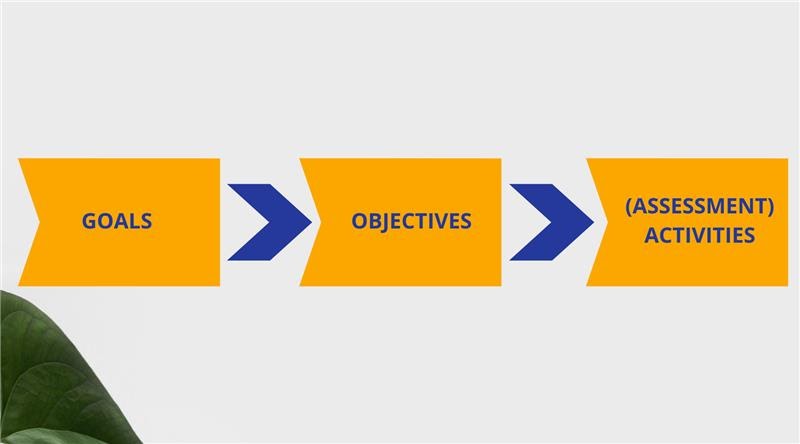 It's tough to make a multi-week course when you're doing this initially. There's a lot of content to create… And you want your content to be top-notch!
Learning goals are the main part of a course and should be clear in the planning phase. Objectives tell the learner how they will be able to know whether or not they have learned and understood the lesson.
This way, you can see in which ways you can shape each lesson around your main priorities for learning.
Creating the Course Content
Most online courses are presented in a video format. So, how to structure an online course that helps students implement what they learned?
Don't get too hung up on production quality. Instead, focus on teaching valuable content – by giving insanely practical, step-by-step instructions – and your students will love your course.
This also means that the FORMAT of your course doesn't matter; it could be text, audio, or video.  But the simplest approach to launching your online academy is by repurposing your old content.
Video and Presentation Recording Tools
How do you want to present your course material?
You have several options:
Share text-based content

Create a video tutorial

Record a podcast
You will need video recording and presentation software, like Camtasia, Screencast-O-Matic, Audacity, Filmora, Adobe Premiere.
So, recording your first course with your laptop's camera and microphone could be enough, and if you feel like upgrading to better quality, you can re-record it after you have your first payout.
Nurture Learners Into a Community
Τhe best value your audience can ever get is from a community. Learners like to communicate with people that are on an equivalent journey with them and like to share ideas.
Besides, it is impossible for you, as an instructor, to have all the answers. By building a community around your online course, what you're doing is helping your audience become self-sufficient and rely on the group more than on you.
Types of online courses
There are various types of online courses that you can opt for. It's not rocket science, but it is quite a commitment.  And now lets' see what types of online courses you can create for free.
Masterclass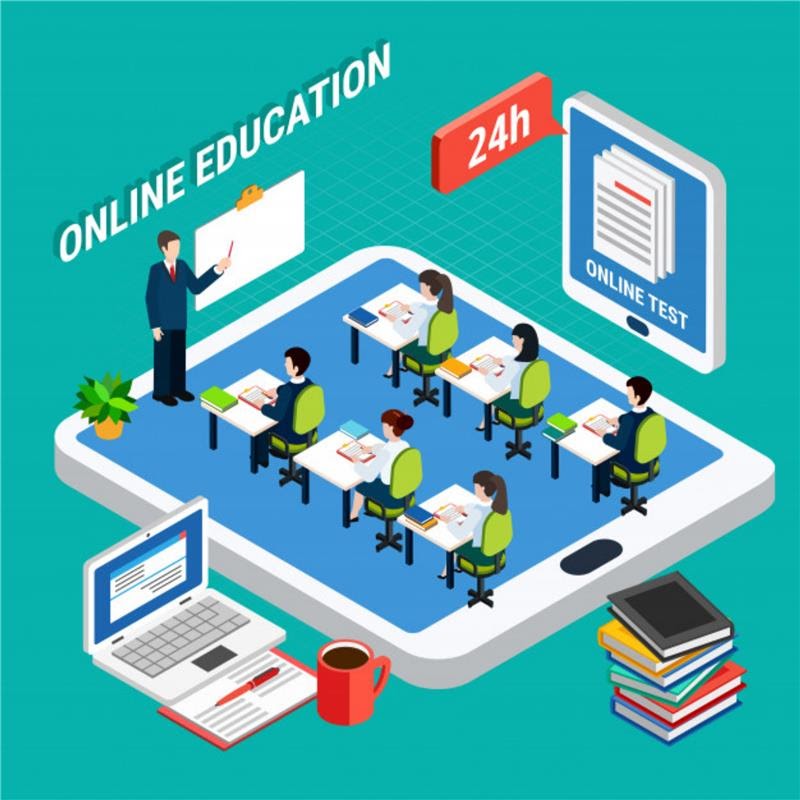 A Masterclass refers to a class given to students of a particular discipline by an expert of that discipline. Examples of masterclass training are music, cooking, painting, writing, acting, digital course, and sports.
Students of a masterclass can access tutorials and lectures pre-recorded by experts and one-to-one classes from the master trainer.
Hence, delivering a masterclass isn't for the faint-hearted, and it takes a huge knowledge, understanding, and preparation to make one.
Coaching
In coaching courses, an experienced person, called a teacher, supports a learner in achieving a selected goal. This is done by providing training and guidance.
So, coaching happens when the trainer provides training for achieving specific tasks and objectives. Some of the examples are related to business, career, meditation, yoga, and personal development coaching.
MOOC
MOOCs are online courses aimed at unlimited participation and public access via the web. These are online course builders that are repeatable, offer pre-recorded, and fixed courses including quizzes and exams. 
In addition, the students have optional instructor support or participation help in case of any doubt. For instance, STEM (Maths, Physics, Programming), Business, Humanities, and Technology courses.
Mini-Course
So, Are you still confused about how to create an online training course? Choose the option of designing a mini-course.
A mini-course may be a short online course that takes 2 hours or less to figure through. A mini-course can also be used to test the market for their interest in the course you are interested in making.
So, mini-courses require fewer resources and can be 0.5 – 2 hours long. Hence, these can earn you recognition as an expert for a particular topic.
Corporate Training
Corporate Training is provided to upgrade the skills of employees. It may include a proper university or college training or informal training.
Therefore, online learning platforms are becoming accepted in corporate training tools. Additionally to training courses, companies also give certifications to drive performance improvement.
Software and Academy Onboarding
Academies are the prestigious educational part of companies. If you're offering a diverse number of workshops and training, then you'll create a stronger brand under one academy, providing all of your practice in one place.
For instance, branded as an academy, a software company (SaaS) can create their academy to educate their customers on the use of their software, capture valuable leads, and upsell to customers.
How to market and sell online courses?
Once you've created your excellent course for a selected audience, you shouldn't stop here. Grow your email list as much as possible using email marketing techniques.
For example, you can use lead magnets so that people pay you with their emails, capture emails from your website, or through social media.
Here are some ways to sell a course:
Start with a pre-sell email campaign

Focus on one-on-one sales conversations

Provide free coaching calls
Best platforms to sell online courses
This will include platforms for selling online courses
Standalone
These are hosted platforms geared toward solo entrepreneurs or small businesses that want a turnkey way to create their own branded site to sell online courses. 
Some of the examples are Thinkific, LearnWorlds, Click4Course, and Pathwright.
All-in-one
This category of online course software provides everything you would like not just to make and sell online courses, but also to manage your full Web presence.
They combine elements of a Web content management system; with marketing and customer relationship management tools (CRM)
For example, Kajabi and Kartra 
WordPress Plug-Ins or Themes
If you're wondering the way on how to create a web course with WordPress – and, of course, sell it – there are many WordPress plug-ins and themes available to assist you out.
These can be a particularly good option if you want to sell online courses from your website, though keep in mind that you will need more technical skills.
For example LearnDash, AccessAlly and, Course Cats
Marketplace
These are online course platforms that provide ways for authors to assemble courses and provide an existing marketplace in which they can sell online courses. 
For example, OpenSesame and Udemy
Conclusion
You're at the end of a super long article on how to create an online course that's exceptionally superior to most courses that are out there.
Finally, you've seen how you can evaluate the results of your piloting to create a full-scale online course.
It's an extraordinary process that yields exceptional results.
If you create your online course this way, both you and your audience will have a higher chance of succeeding.
With AI Based Assessment Tool, Mitigate Your Risk And Test Your Startup Investability Score Now