Entrepreneurship can be full of hardships. Do not get disheartened though. It is possibly the only thing that will pave the way towards financial and career independence.
And it will also create something new to solve modern world problems. Given the world that we live in today and the lifestyle that we are slowly adapting to, starting your business online can be your best bet.
Let us dive in to explore the various steps involved in how to start an online business to get your business up and running.
Plan Your Business
The first thing in starting an online business is to Plan.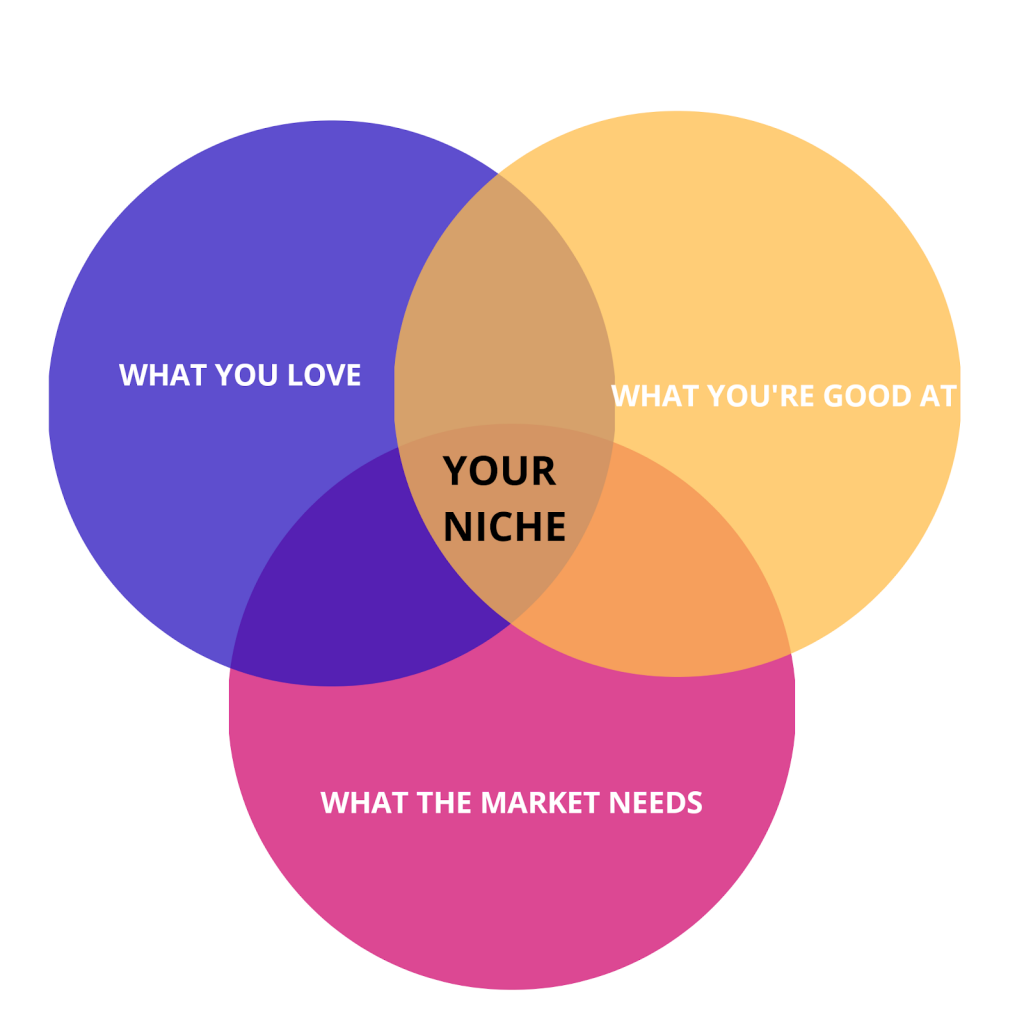 Find Your Niche
One of the many reasons that people quit their 9 to 5 job is upon the realization they have almost no interest in what they have been doing daily — for years. So, businesses, on the other hand, allow you to be in charge of your destiny.
Use this opportunity to do what you will love to do in the years to come and start an online business. Focus on the problem that you would like to solve.
After that, you can come up with a unique idea or take an existing idea and improve upon it to make it better. Similarly, it is important to ensure that your niche is sustainable and viable in the long run.
Market Research and Validation
The competition in the market is insurmountable. Hence online businesses are more likely to prosper if you are authoritative. Also, show genuine interest in the work you are doing.
Trying to sell your product or service to all and sundry sounds like a very profitable strategy. But contrary to intuition, it is like blindly shooting for the stars — very ineffective.
Therefore, you must figure out who your target audience is based on what needs your product or service caters to.
Finally, evaluate your idea through market research. Above all, find out if it is something that you can turn into a  profitable online business. The best way to go about this is by answering some questions:
Demand: What problem does your product or service solve? Why would people want it?
Market size and target audience: How many people would be interested in your offering? Do your customers fall under any known

demographics

or

psychographics

?
Economic indicators: What are the income range and employment rate?
Market analysis: What other similar options are already available to consumers?
Pricing: What is the cost that potential customers pay for these alternatives?
You can use to do direct research via:
Surveys and questionnaires.
Focus groups and in-depth interviews.
Google search, Pinterest, Quora
With AI Based Assessment Tool, Mitigate Your Risk And Test Your Startup Investability Score Now
Business Plan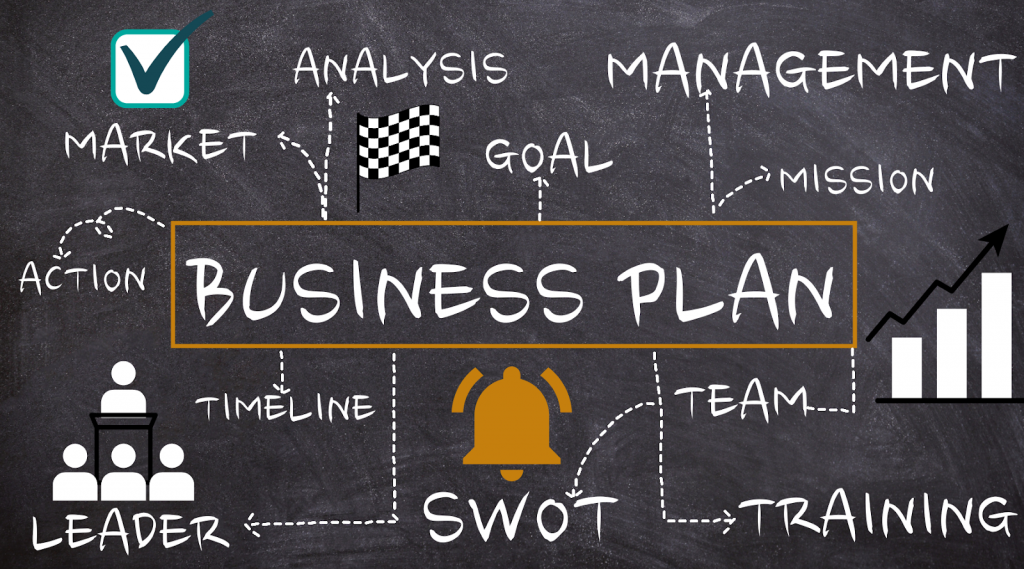 A good business plan is a road map to guide you through each stage of starting and managing your business. It will help you to start an online business and run it smoothly.
Ensure your plan meets your needs. Most business plans fall into either of the two common formats: traditional or lean startup.
Traditional Business Plan Format:
This is a very detail-oriented and comprehensive plan. It will take a little time to write this plan. Each of the following 9 points should be written in great detail:
Executive summary: Briefly explain what your company is and why it will be successful.
Company description: Go into detail about the problems your business solves. Boast about your strengths.
Market analysis: Write about your understanding of your industry outlook and target market. Look for trends and themes.
Organization and management: Write about the company structure and work.
Service or product line: Describe what your product is or what service you offer. 
Marketing and sales: Describe how you will attract customers and make them loyal. Explain how a sale will actually happen.
Funding request: Clearly explain how much funding you'll need over the next five years and its usage.
Financial projections: Convince the reader with financial projections that your business is stable and will be a financial success. This is a great place to use those mind-numbing spreadsheets, graphs, and charts to illustrate.  
Appendix: Use your appendix to provide supporting documents or other materials that were specially requested like credit histories, resumes, product pictures, letters of reference, licenses, permits, or patents, legal documents, permits, and other contracts.
<Company Name>
Business Plan
<Owner Name>, Owner
Created on <Date>
Executive Summary
Product/Service
<describe your product or service in detail>
Customers
<mention your target audience>
Future of the Company
< future projections and vision>
Company Description
Mission Statement
< >
Principal Members
<write about top members and their contribution>
Legal Structure
<Ex: sole proprietorship>
Market Research
Industry
<describe your industry and top competitors>
Detailed Description of Customers
< write in detail about potential customers>
Company Advantages
Roland T-Shirt Print has the following advantages compared to competitors:
< what advantages does your business have over others in the industry?>
Regulations
<mention all federal and state regulations concerning venture>
Service Line
Product/Service
<describe all products/services in detail>
Pricing Structure
<mention respective price for each product/service mentioned above>
Product Lifecycle
<mention about inventory and production if any>
Intellectual Property Rights
<write about trademarks, copyrights, or patents>
Research and Development
<mention what research and improvement you are planning>
Marketing & Sales
Growth Strategy
<Talk about connecting on social media and online advertisements. Mention implementation of SEO and similar strategies>
How to Sell
< write about current sales plan>
This is a quick, relatively simple, and easily refinable business plan. One of the oldest and most well-known lean startup templates is the Business Model Canvas. We will discuss its nine components here:
Key partnerships: Mention strategic partners, suppliers, manufacturers, subcontractors.
Key activities:  Highlight the ways your business will gain a competitive advantage. 
The key resources: List important assets or resources you'll leverage to create value for your customer.
Value proposition: Make a clear and compelling statement about the unique value your company brings to the market.
Customer relationships: Describe the customer experience from start to finish.
Customer segments: Be specific about your target market.
Channels: List how will interact with your customers via social media, newsletters, email, and more.
Cost structure:  List whether you will focus on reducing cost or maximizing value. 
Revenue streams: Explain how you will make money.
 Roland T-Shirt Print Company

Identity

Roland T-Shirt Print sells high-quality custom printed tees.

Problem

Customers are looking for high-quality, durable t-shirts that are highly personalized.

Our Solution

Our designer engages with customers on a one-to-one basis to help them create the ideal design for their printed t-shirt.

Target market

The target audiences are adults and kids.

The competition

Printed tees are part of a niche market with companies of all sizes. Large companies include Vista Print and CostomInk, which sell internationally. Smaller companies sell locally in shops, craft fairs, or online.

Revenue streams

Roland T-Shirt Print will sell directly to customers via an online merchandise website.

Marketing Activities

Roland T-Shirt Print will communicate with customers with an email newsletter, targeted Google and Facebook ads, social media, and more.

Expenses:

Plain T-Shirts, printers, and related equipment
Delivery costs
Inventory space for products

Team and Key Roles

Currently, the only team member is the owner, Robert Anderson. As profits increase, Roland T-Shirt Print will look to add an employee to assist with social media and online marketing.

Milestones

As the business grows, Roland T-Shirt Print will advertise in target markets—especially in advance of the holiday season.
Funding
Finance is a major reason people hesitate to start an online business. First of all, calculate your startup cost and determine how much funding you will need. There are various ways you could approach this:
It is normally offered in exchange for an ownership share and active role in the company. On the upside, there is money available readily which leads to rapid development and added impetus to gain traction.
On the downside, you suffer the loss of some control over your online business. If you choose to go with a VC:
Share your business plan.
Go through due diligence review.
Search Active-Investors Across The World At One Place and Get Funding For Your Startup Today.
It is a great idea because it brings you a step closer to your customers. While you acquire funding, your prospective audience can directly provide feedback. Reward your "crowdfunders" with some gifts.
Although loans do come to mind when thinking of business, it is a risky strategy. Often, unforeseen circumstances can arise when starting a business.
In addition, you do not want loans to add up in such a crisis. As a general rule, avoid loans altogether.
For most people, online businesses start as a side hustle. In that case, you can test the viability of your online business with your saved-up money from your normal job. It is completely a win/win situation!
All that said, you might not need funding at all. Most online businesses do not require funds in the initial stages.
However, you can launch your business with whatever revenue you already have. Then, consider reinvesting the gains from your online business.
Launch Your Business
Register Your Business
Register your business according to regional laws. Make it a distinct legal entity:
Choose a brief and catchy name that is quick to recall. Then, check availability with a registered agent.
 Fill out the appropriate paperwork and file the required documents to complete the registration. 
Note: Many times, this process might take a lot of time or you might have to rechoose a name due to unavailability. You must remain clear-headed and patient during the entire registration process.
TIP: Ensure that social media handles are available for the chosen Brand Name for your online business.
Register a Domain Name for Your Website
A domain name should be relevant to your brand name. Most of the time, the domain name is the same as the business name. Otherwise, choose something similar.
Visit the website of a domain registrar service to determine the availability of some of the names that you're interested in. This is also a good time to get a web hosting service that will fulfill your needs.
TIP:  If another business is already using the .net domain, it is inadvisable to register a .com domain with the same name. 
NOTE: You will need to renew your domain registration regularly.
Create a Website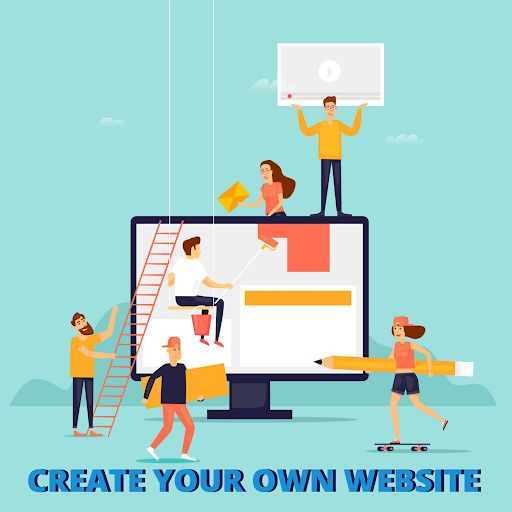 Unlike traditional businesses, you may not have to invest in expensive physical infrastructure. Your website is where your target audience can reach you.
The design and structure of your website depending on the needs of your online business. Unless you are one yourself, a web developer will help you out with this.
In other words, ensure that the website is functional and easy to navigate. The more aesthetically appealing your website, the longer users will interact with it.
Miscellaneous Requirements
According to requirements, you may have to:
Apply for license and permits.
Open a business bank account.
Manage Your Business
Finances
Use a balance sheet for basic management of your finances.
Cost-Benefit Analysis: Carefully document incoming and outgoing money. Maintain a sustainable balance between profit and loss.
If needed, get accounting help from a bookkeeper.
Manage your business credit well to help you secure financing when you need it.
Sales
Set up a virtual shopping cart to calculate the total, tax, and shipping costs of an order.
Create a secure database to store customer accounts and shipping information.
You could accept payment through your website with an online payment service.
Additionally, you can accept debit and credit cards.
Recruitment
It is not unusual to start a business with just one or two people. But as your business grows, so should your team. Depending on your business, you might want to employ people on payroll or consider contract hiring (third-party payroll).
Market Your Business
Gone are the days when you put up a banner for a garage sale and hoped someone from town would show up. Unlike traditional marketing methods, online marketing gives you the ability to reach a global marketplace.
Make a marketing action plan.

Determine how you will achieve your marketing and sales goals.
Search Engine Marketing:
Promote your website by increasing its visibility in search engine results pages (SERPs) using both paid advertisements and organic methods.
Google Ads:
Help your customers find your business on Google Search and Maps. It is an online advertising solution that you can use to promote your products and services on Google Search, YouTube, and other sites across the web. Only pay for results.
Choose specific goals for your ads, like driving phone calls or website visits. 
You can also customize your budgets and targeting. 
Start or stop your ads at any time.
Search Engine Optimization:
Help search engines understand and present your content by making small but useful customizations to parts of your website:
Your website should be indexed and crawled.
Create useful content to help find relevant information in your niche. Valuable content will easily earn links, citations, and amplification.
Optimize targeted keywords to attract searchers and engines.
Aim for a great user experience including a fast load speed and compelling user interface.
Draw high CTR in the ranking with optimized title, URL, and description tags.
Snippet/schema markup to stand out in SERPs.
Email Marketing:
Send non-spam emails to prospects and customers. Effective marketing emails convert prospects into loyal and long-time customers. So, the easiest way to build an email list is by signing people up for a newsletter.
Content Marketing:
Create and share engaging online material like videos, blogs, and social media posts that do not merely promote your brand but also spark appeal for your products or services.
Analytics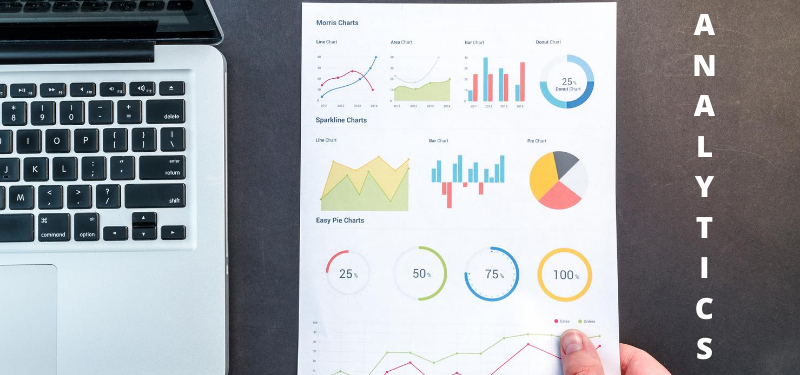 Tracking and measuring the activity and traffic of your online business gives you a deeper understanding of your customers.
Paint the entire picture:

Understand your website users. This helps to appropriately assess the performance of your service, content, products, and more. Metrics like website traffic and average time spent on your site will help to make useful optimizations.
Access unique insights and get the most out of your data:

Use your metrics to reach the right customers. Conversion rate, pay-per-click, and bounce rate will tell you where you might be going wrong and what to focus more on.
Make your data work for you:

Organize, manage and share your data swiftly with a straightforward interface and shareable reports.
Google Analytics gives a complete view of your customers for better insights to grow your business — for free.
Grow Your Business
Connect on Social Media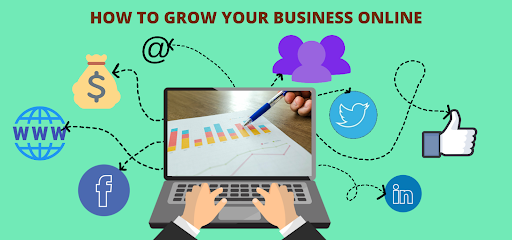 Be accessible to your customers. Have a business account on social media platforms like Facebook, Twitter, and LinkedIn. If feasible, have accounts on Flickr, Behance, Pinterest, Tumblr, and Instagram as well.
This is where you engage with customers, boost your brand awareness, and build relationships. Maintain a neat portfolio of your work on your website.
Whenever there is something new — contract, page, entry, or photo — cross-post it to all your social media platforms.
Also, ensure that there is interlinking between these posts and your main website. The content you post on a particular platform must have relevant context on that platform.
Keep Going
"A business has to be involving, it has to be fun, and it has to exercise your creative instincts."

— Richard Branson
Businesses are a long-term process, full of shortcomings and hitches, but also rewards. Understand that you can hone your skills, and be successful.
Work hard with smartness and take feedback. Failing is normal — nobody gets there without struggle, but that is how you learn and grow. Therefore, take a breather once in a while — you do not want to burn out.
Mistakes to avoid:

Shortsightedness:

Online business is not a quick fix to make fast money. You have to give it time and effort to mature and flourish. Do not give up yet.
Dismissal of feedback:

It is worth stressing again that your business is set to doom if you do not consider the opinion of your customers. Accept negative feedback and act to improve upon it.
Tips:

Respect your customers and strive to enhance their experience and you will already be on your way to a happier life and more profit.
In conclusion, to start an online business, funding your business is one of the first — and most important — financial choices most business owners make.
Check Your Business Worth And Get The Highest Price For Your Business