Starting a consulting business is tempting for various reasons. But it can soon become daunting in lack of clients. After all, clients are the life of a consulting business.
Therefore it is better to be prepared than sorry. So, how to get consulting clients fast? This guide will walk you through the major ways of getting clients and doing a scalable business — fast.
Identify A Consulting Niche
It always helps to know what you are good at. What do you offer that sets you apart from the other consultants? Providing value in your area of expertise will certainly gain you more clients.
List out the key qualities and attributes of the ideal client. This will develop a way on how to get consulting clients fast with a better client outreach approach to ensure you are getting the right clients.
Consider whether you are more likely to support individual clients or organizations. Figure out which type of business might want your services. Also, note down the job titles of individuals you plan to work with.
When you are clear on what you have to offer and can convey this to the right prospect, you will be able to sign the clients who need your services most.
Build Authority
Establish yourself as an authority in your niche. Create valuable content that speaks to the problems your ideal client is likely to face. Creating your website might be a great idea too.
Connect on social media with helpful posts as well. Be seen as someone who knows what they are doing. Build trust and authority by sharing information that helps your ideal client or audience solve a minor problem. 
Promote yourself in an honest way to an audience that wants to work with you.
Ask For Referrals
If you already have satisfied clients from previous projects, do not shy away to ask for a referral. If your former clients had a positive experience working with you, this should be easy.
They might be willing to refer your services to another contact. However, they may not do it voluntarily. So you must ask. At the end of every project, send an offboarding email that:
Expresses gratitude for their business.

Highlights the results you have helped them achieve.

Asks them for feedback or testimony.

Ask them if they could refer you to another contact who might need your help too.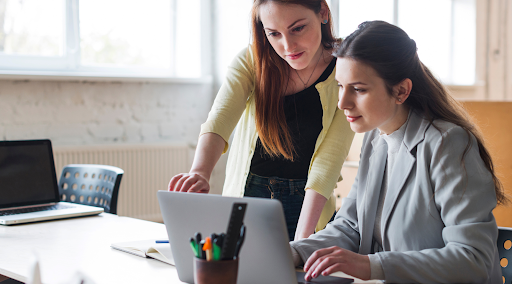 Networking
Networking is still thriving. It is still vital in knowing how to get consulting clients fast. Keep an eye on events related to your niche. Attend events where your ideal clients might be.
It is a great way to make connections quickly which can lead to clients. The best way to succeed in networking is to execute your customized plan. What do you want to achieve from this?
How many leads do you want per month? Where do your customers and prospects go to network? What business organizations would benefit your business?
How can you build your image and your business's image? Be friendly and approachable. Work on your elevator pitch.
Partner With Other Consultants Or Firms
You have already decided on a very specific niche or set of services. A beneficial strategy is to partner with another consultant or firm that offers expertise in a different niche.
Working with a partner can introduce you to a broader prospective client base. Eventually, this will lead to more contracts in the future and a larger referral network.
Join Relevant LinkedIn Groups
Use the LinkedIn search function efficiently.  Find groups related to your area of expertise, and join them. Build genuine connections. Comment on posts, and share relevant content.
Continue fostering connections that can lead to clientele. This will help you to get consulting clients fast. People with the qualities of your ideal client are there waiting to hear from you.
Always Follow-up
Do you have well-built leads? Did it not work out then? The timing of your initial conversation may not have been right. When you are looking to sign on new clients, reach back out to previous contacts.
Understand clearly where they are in their business. Then share some of the results you have had with other happy clients. This keeps you top of mind for this contact so they can revisit the idea of working with you.
Use Online Job Listings
Many companies pour tons of resources into long-term employment positions. These needs might best be filled by a consultant like you. Respond to the employment postings, but pitch them your consulting services instead.
Try pitching it as a way the company can save money. Show how it would free them from extra costs such as paying for employee benefits.
Although make it very clear up front that you're not applying for the position as listed, otherwise you risk wasting both parties' time.
To find job listings, try looking at:
The future is bright for those in the consulting field. Before you know it, you will advance in your career and become a successful consultant, earning thousands of dollars a month.
Additional Resources
Funding your business is one of the first — and most important — financial choices most business owners make.
With AI Based Assessment Tool, Mitigate Your Risk And Test Your Startup Investability Score Now