Sales funnel software plays an important role in increasing sales. If you are wondering whether you need a sales to funnel or not, let us tell you, you do. It will not only help you sell more but also retain your customers.
Getting an understanding of the sales funnels is extremely important for any business.
When you can trace the path your prospective consumers take, you can make improvements and use techniques to convince the prospects to choose your product or service. 
Today we will talk about the 13 best sales funnel software. But before that let's take a look at what is a sales funnel?
What are the sales funnel?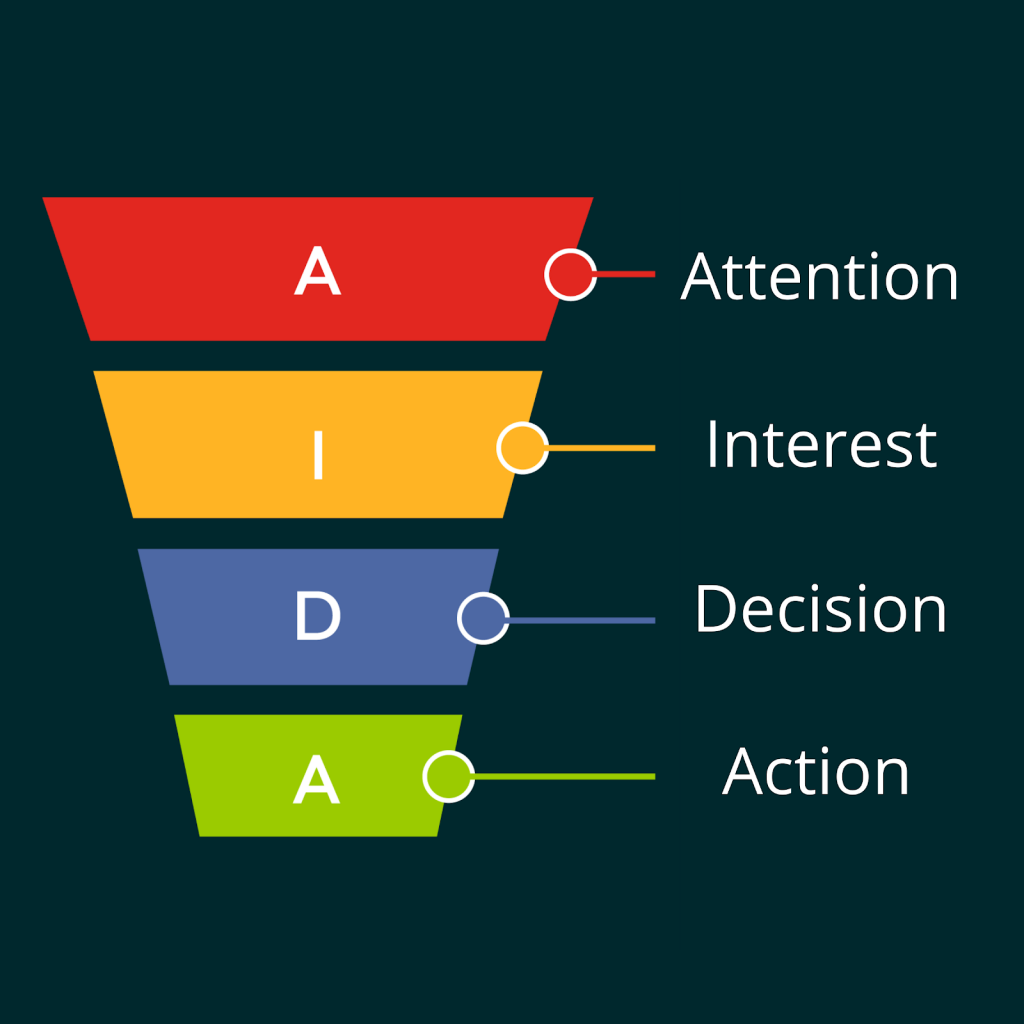 The sales funnel is a model that lays out the path that a prospective customer takes to becoming an actual customer. It is the visual representation of the journey that a prospect takes to finally convert to a customer.
Understanding your sales funnel gives you an edge in not only increasing the number of your prospects but getting conversions as well. 
There are four main stages in a sales funnel,
Awareness – At this stage, the prospects become aware of the product/service you are offering. 
Interest – In this stage, the prospect is actively looking for a solution. They are doing their research, comparing different options. He might visit your website, social media, etc., and look up your services/products. 
Decision – This is the stage where they are deciding whether

to go

ahead with your product/service or not. 

Action – Here, they finally take action which leads to them becoming your customers. It could be making the payment, etc.
Check Your Business Worth And Get The Highest Price For Your Business
Best sales funnel software
This software claims to help entrepreneurs who aren't coders and programmers develop an effective sales funnel. Using this software, you can not only build funnels quickly but also convert a lot of your prospective customers.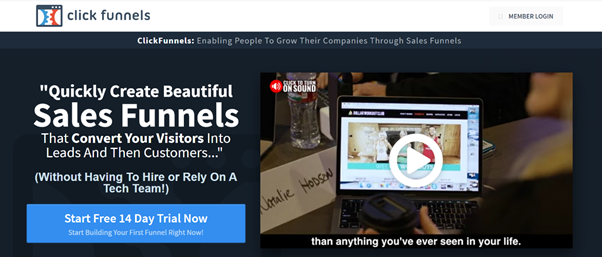 The simplicity of the software is its USP. You can create the flow of the funnel by simply dragging and dropping elements.
Kartra provides the feature of interconnecting all the different aspects of the sales funnel as well, like the different pages, checkout, signup. Depending on the plan you choose you could be charged from a range of $99 to $499 per month.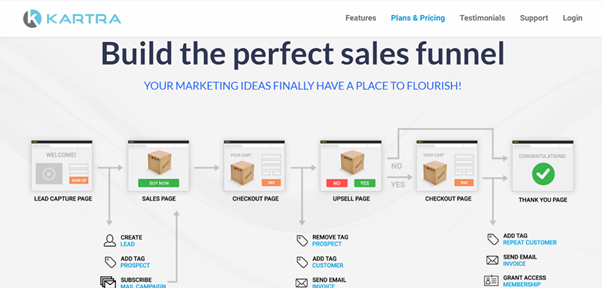 The software is home to around 300+ templates and also offers customization. Their pricing is divided among business and agency categories. The price range of the business category is $29 – $79. And that of the agency is $149 – $245.
Instapage boasts of providing its clients up to 400% more conversions. It can very easily be integrated with other marketing tools like Salesforce, MailChimp, Marketo, etc.
It helps you in creating personalized landing pages. And optimize conversion rates by A/B testing and heatmaps.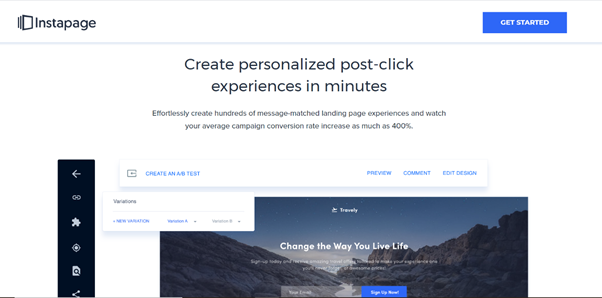 It is an extremely easy-to-use platform. The software also integrates with 300 other marketing apps like MailChimp, Salesforce, Shopify, etc. Depending on the plan you choose you could end up paying in the range of $49 – $199 per month. They also offer a free 14-day trial.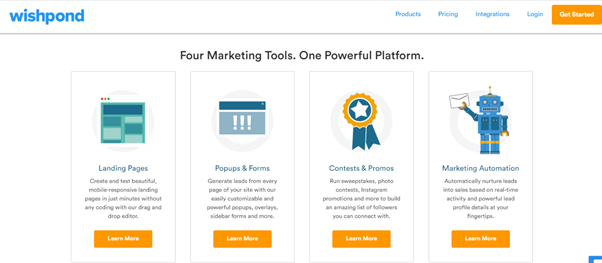 Their pre-made funnel framework can easily be customized. The automatic features along with the premade blueprints have simplified the process for you.
After a 14-day free trial, you can choose amongst the basic, growth, and pro plan. The monthly charge for these plans comes in a range of $119 – $319.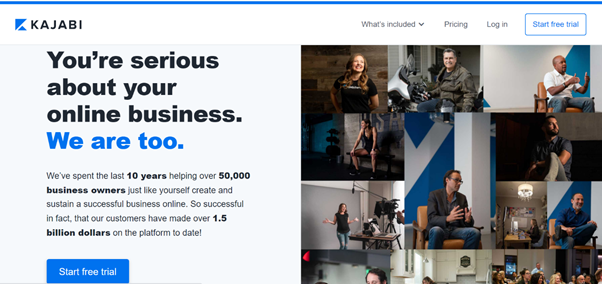 GetResponse sets up the sales funnel for you. Their sales funnel is very visually appealing. And clearly demarcates how your unique visitors filter out to the ones who finally complete their orders.
Their pricing ranges from $15 to $99 depending upon the package you choose; the feature of custom pricing is also available.
You can use Leadpages to create landing pages that'll compel your visitors to take the call to action. It helps you to achieve professionally designed templates without the need of using coding.
The monthly cost can range from $25 – $199 per month, depending on the plan of your choice.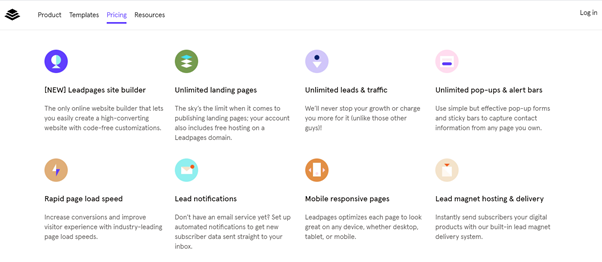 This software allows for customization at every step of the sale funnel.
Syncing of sales funnel activities with customers' records, automation, keeping track of all the activities are some of the vast numbers of features available at Keap. The range of monthly costs for the three variants is $24 – $60.
It allows for integration with platforms like HubSpot, Drip, MailChimp, ConvertKit, etc. Starting with a 14-day free trial, you can follow it with a monthly plan of $49, $99, or $199, depending on the three different plans you choose from.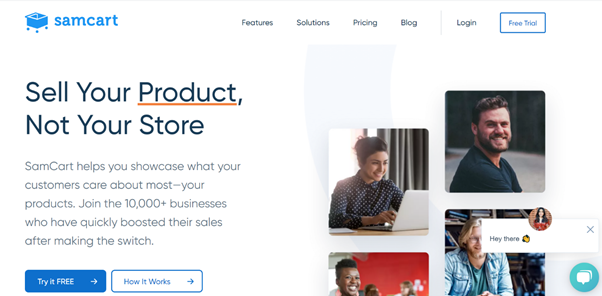 The software consists of tools and training such that the platform can be used by both someones who is a beginner and someone proficient in the task.
Their pricing plan consists of five categories, starting from free and going until premium. The price range is $0 – $69.90.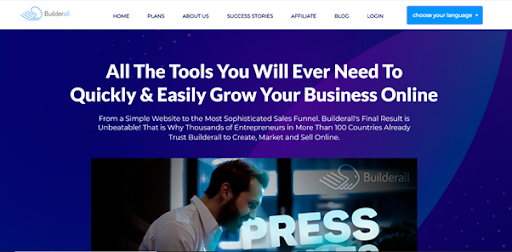 The premade funnel design consists of a lot of designs and styles that you can opt for depending on your needs and preferences. The funnel designs are also customizable. Their automatic linking technique for the elements of the funnel is a key feature.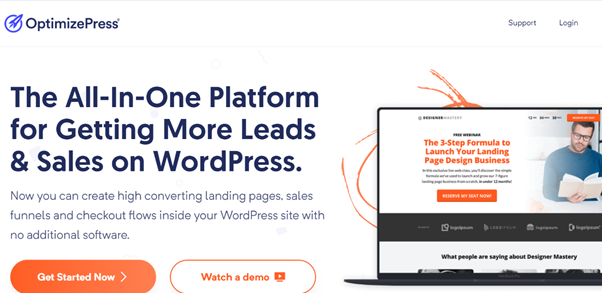 It is rich with features like custom scripts, element cloning, multi-select, etc. The software also includes the drag and drop feature and hence makes the entire sequencing process easier.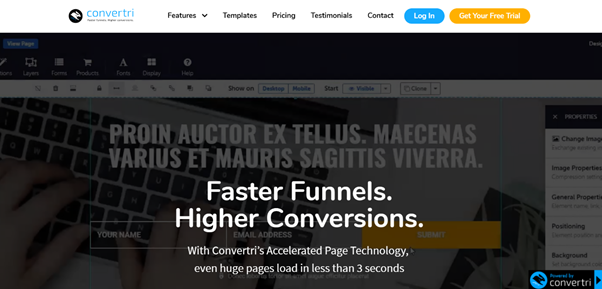 Conclusion 
Funnels are the path that prospects follow to conversion. Its importance for any business is tremendous. You can also take a look at Alcor's Pre Screening Assessments on business idea funding feasibility analysis.
This will get your business assessed on our high-end AI platform to get maximum results and funding from our global investors in just 5 steps. Come grow with us!