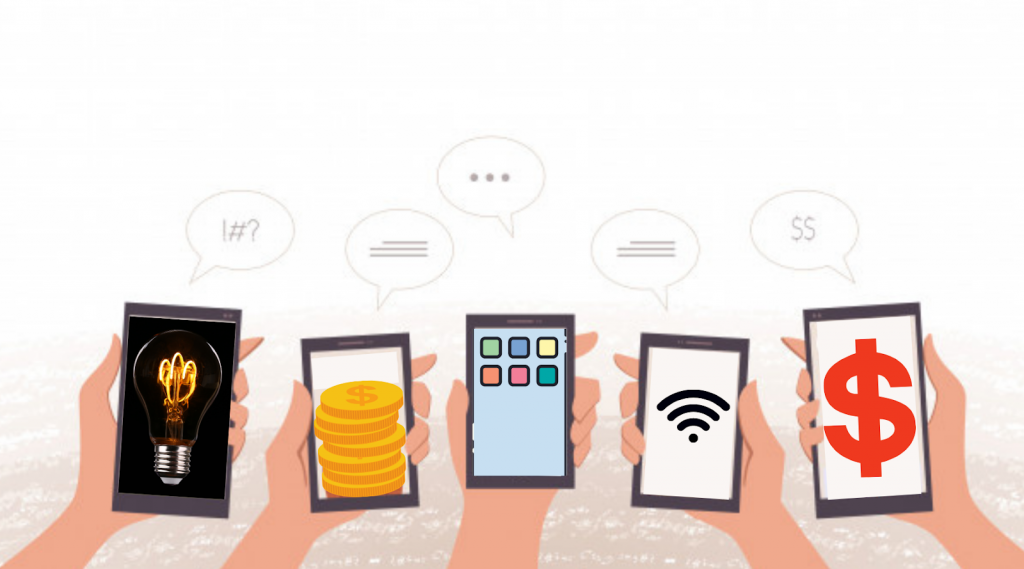 Startups require all the help that they can get. And in this day and age of revolutionary technology, it is obvious that they make use of business apps.
These business apps let organizations focus on important activities while they care about the mundane, day-to-day operating activities. Read on to find a list of business apps that will help you on the road to your success.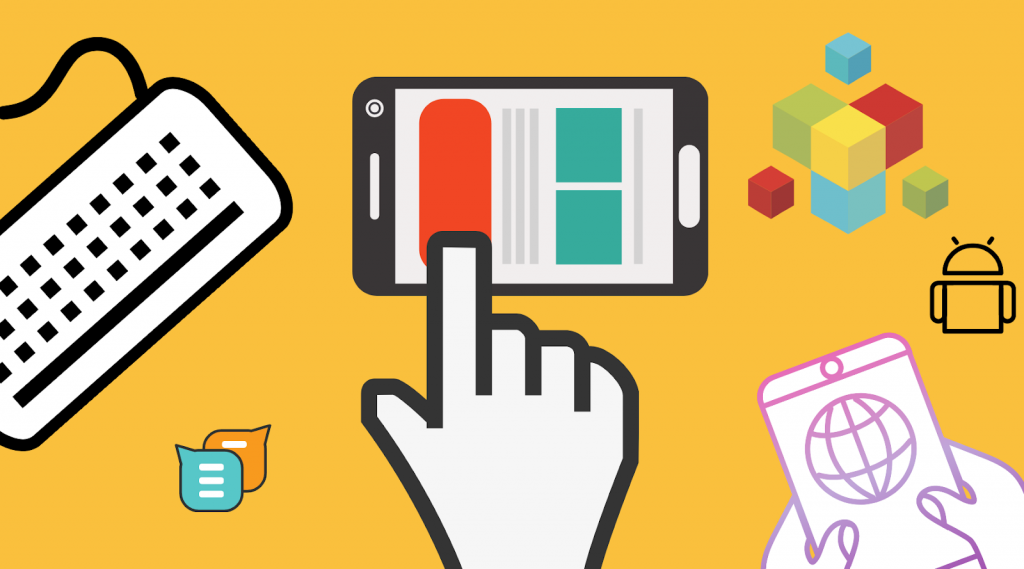 Maintaining proper financial records could be a daunting task but is absolutely a must for any business. After all, it is financial stability that translates into a growing business. Here are some financial business apps that will help you stay at the top of your finance game.
Mint works as both your finance tracker and your finance manager. It brings all the details from your bank accounts, card, expenses, and investments in one place.
It displays information in the form of graphs, bar charts, and other interactive tools. This helps you to understand your financial position from one glance. And what makes the app even more lucrative to startups is that it is free of cost.
FreshBooks is an accounting software application. The app helps you with invoicing and organizing expenses. A key feature is the time tracker which directly creates an invoice according to the time you and your team have worked.
It also facilitates accepting payments online. You can also use the app to generate reports and the automatic checks ensure you are complying with all the accounting norms. 
This accounting app can be a time-saver for you and also makes your work a lot more efficient. Its accessibility feature allows you to log in from any device whether it's your pc, phone, or tablet.
You can create invoices online and send them to your clients and get payments cleared faster. 
The user-friendly dashboard and a good interface make the app easy to use even for people from a non-finance background.
It allows you to connect your bank account so that all the transactions from the bank can be imported onto the app and categorized as per the business's needs. 
From bookkeeping to payroll, KashFlow takes care of everything for you. From making your taxes digital, VAT, to invoicing and payments all the activities can be done with just a click.
The software comes in three different plans, starter, business, and business + payroll. 
Create Financial Models With Ease, Make An Accurate Financial Report Today
Human Resource consists of the people who make the workforce of an organization. It can universally be agreed that human resource is the most important asset of any organization. And now we have business apps to better manage and coordinate this asset. 
Gusto helps you in onboarding, paying, insuring, and supporting your teams. A lot of the processes can be made automatically with the help of the app like time tracking, deposits, deductions, and filings.
The cost of a monthly subscription varies from INR 1400– 11000, depending on the different business plans. 
This app comes with the benefits of being adaptable for the cloud. It provides a wide range of services from performance management, online recruitment & ATS, time tracking, people management, integration, onboarding & lifecycle, absence management, integrated payroll and so much more.
The monthly subscription cost is proportional to the number of employees you have and the services you opt for.
Zoho helps you to provide HR experience to your employees even digitally. From talent acquisition, talent management, talent engagement, payroll, and core HR activities Zoho will take care of it all for you.
With its collaboration channel feature, the employees will no longer have to work in silos, as communication and database both can be centralized.
The app proclaims that it helps to shift your focus from processes to people. The app not only collects but also organizes all the information about an employee during the entire employee life cycle.
It streamlines all the processes from hiring, onboarding, to compensation so that your focus can be on your people. 
Zenefits claims to streamline every single HR process for you. Onboarding, PTO, organizational charts, performance review, providing benefits, and payroll can now be done with as much ease as in a single click.
They say their customers spend 50% less time onboarding by using their services.
Effective communication is the foundation that successful businesses are built on. The need for the same is being felt all the more now when the pandemic has made remote working the new reality.
Slack makes communicating with your team a lot easier. You can use hashtags to create different channels (for a different team or different projects) and all the information and messages relevant to that particular team or project stays in one place.
It also allows for the integration of other apps on its platform like Google Drive, Dropbox, Outlook, etc. 
Cisco WebEx is an online conferencing and web conferencing application. The app boasts of secure and scalable features. You can also integrate it with other apps you use like GitHub, Salesforce, Office 365, Google Drive, etc.
The cost for one month of subscription ranges from INR 1200 – 4200, depending upon the size of your organization. 
Zoho Cliq was awarded the Best Indian App for Office Productivity by the Indian Government. It comes with the feature of check-in so you are aware which teammate of yours is working and who is away?
You also get the features of instant virtual meetings and whiteboards to share ideas. You can also integrate with other apps like Zoho CRM, Trello, MailChimp.
Discord is divided into channels depending on the topic being discussed. For example, you can have different channels like #newclientonboarding, #salesteam, etc. The topic-based text channel, near-zero latency, good video quality are their key features. 
Their one-click Gantt charts help visualize all the employee's dependencies and deadlines which makes work easier. Another key feature is a personalized Kanban board.
This is a visual representation of your to-do list, with sections for new tasks, completed tasks, and ongoing tasks. Their automatically generated reports portray the team's and individual's achievement. 
Along with the help in all the major work domains, startups also need apps that can help them with productivity.
The Trello app helps you stay organized. It comes with a sync feature that helps you to work and collaborate across all your devices. This way you can work from anywhere and everywhere.
You can make use of features like boards, cards, and lists to stay on top of your to-do list and prioritize important tasks.
It is a project management tool. Message Boards, Automatic Check-ins, Schedules, and Group Chats keep you on top of your game.
Their exclusive feature of Hill Charts helps you keep track of the timing of your project. The cost for a monthly subscription is around INR 7300, with no limit on the number of projects and users. They also offer a 1-month trial free of cost.
Toggl is a free app. It helps to increase the productivity of your team by being a simple and efficient time tracking tool. You can start your time tracking with just one click.
In case you forgot to start the timer, the app sends you timely reminders. Any kind of idle activity is recorded separately and its treatment is left to your discretion. 
Intercom is a messenger app. It works to create personalized and tailored messages for the accounts and people you are targeting.
It can also be integrated with almost 250+ other apps. The app aims to provide your website visitors with the best experience possible.
Evernote helps you to take notes, keep them safe, and share them easily. Important information like meeting details, to-do lists, the inspiration for a new project, all find their home here.
Spaces in Evernote works as a centralized base for all your team's notes. This works as an easy way of making information accessible to all.
Check Your Business Worth And Get The Highest Price For Your Business
Marketing looks at selling and promoting products and services. This work can also be done easily and more efficiently using marketing business apps.
On the Hootsuite platform, you can manage all your social media in one place. It lets you schedule your social media posts across various platforms.
You can also track and measure your campaigns and ROI. It also allows you to look up the conversation on social media specific to you, your competitors, or your industry.
MailChimp is a marketing platform that lets you create customized emails, survey forms, landing pages, etc. You can also integrate MailChimp with other platforms like Calendly, Zapier, Stripe, etc.
Canva is a platform for graphic designing. You can use it to create social media posts, posters, and other visual content.
A large number of templates that are available not only make your work easier but also give it a professional look.
Buffer lets you plan and publish your content across different social media platforms from one dashboard itself. It allows you to work together with your team while curating your posts.
It also generates visually appealing and easy-to-understand reports. These help you to understand how your content is doing on different platforms?
Mention is a social media and web monitoring app. It allows you to monitor the web, understand the needs of your customers, and curate content accordingly. You can go with a free plan or a paid one depending on your needs. 
Conclusion 
The world today is a treasure trove of apps that can help you achieve great levels of productivity and good results. We would recommend you make use of these apps to unlock your full potential and let your startups reach greater heights. 
You can also go through our Business Idea assessments on the prescreening stage in just 5 steps. This is an effective tool to assess your business's ability to get investment funds. And Get access to our 5000+ data of investors and build your dream with us.
We are one of the largest capital venture firms, come grow with us!