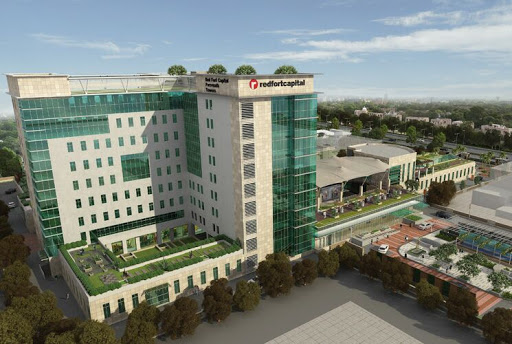 Red Fort Capital is a financial services firm specialized in real estate, emerging markets, and private equity. The company works with institutional investors, including international investment firms, insurance, and sovereign wealth funds. It's part of the Redfort Capital Group.
The Group has made more than 30 + deals in India and managed a stake of USD 1.2 billion. Although the first agreement was signed in 2011, the NBFC has only begun to scale up its operations from the fiscal year 2017 onwards and thus has a minimal record of operations. In the last 8 years, the company 's loan book has risen to around 42 crores. It is completely net worth funded.
Red Fort Capital is the leading investment company with the following:
1.Red Fort NBFC: Non-Bank Finance Firm (NBFC)
2. RFIRE: Real Estate Investment Fund: over $1.2 billion in Managed Capital
3. Principal Book: Opportunistic Investments Across the Spectrum
The firm leased or sold more than $40 million of Commercial Property and Residential. It has sold more than 11,200 homes across the platform. In view of the changing phases of operations, the concentration risk in the portfolio is high. There are 3 accounts responsible for the entire loan book. In light of all this, Redfort Capital has placed in place robust risk management procedures and processes.
Red Fort Capital Team
Mr Parry Singh founded the company in 2004. At Red Fort Capital, he has led the investment in more than 33 Indian deals over a decade. Deals are over 55 Million Sq. Ft of Commercial and Residential Spaces across the country. He also manages the lending operations of Red Fort Capital Finance – a non-deposit-holding finance firm (NBFC).
Red Fort Capital's management team and consultants have decades of experience in India, the US, and internationally in real estate, private equity, wealth management, investment banking, and Fortune 100 industries. Red Fort Capital's management team and advisors have vast experience in all facets of real estate investment in India, including building and development management, innovative deal sourcing, deal underwriting, capital markets, legal and tax structuring, financial analysis, investment advice, accounting, sales and marketing, asset management and market research.
S&P Rates the Red Fort Finance Company an Investment Grade Company. CRISIL has assigned its 'CRISIL BBB / Stable' status to 50 crores of the proposed long-term bank lending facility of Red Fort Capital Finance Company Private Limited (Red Fort Capital). The ratings represent the comfortable capitalization metrics of Red Fort Capital and aim to sustain a low level of leverage over the medium term. The experience of the promoter and management team in the real estate lending industry has helped them to follow sound underwriting and risk management strategies in the loan book so far.
Private Equity Real Estate magazine named it a "top ten" emerging manager. In addition, GIREM has named Red Fort as the "investor of the year" for 2010 and 2011.
About Alcor Fund
ALCOR is a global private equity fund with a strong knowledge of the investment market. We have also recently launched our "Smart Startup Fund," which focuses on early-stage investments in globally scalable ideas.
Alcor partners with high growth companies and super-track their businesses into the market. Our team tracks through a globally integrated platform that leverages our deep industry expertise. We also help to improve your business upon your low scoring domains as well as get funding from Red Fort Capital to raise capital for your business.
Our unique and differentiated strategy ensures to help businesses grow substantially by procuring funds from Red Fort Capital and 3000 other investors. ALCOR operates through its investment bank, which brings transactions on a deal first basis. Our team helps in negotiating and facilitating in securing the funds from Red Fort Capital.  These funds also help in scaling up your business and meeting your value proposition goal.
Try our free preparedness assessment for debt funding, private equity, venture capital that will help you to create outstanding value for your business.